Many dieters sacrifice taste and variety in the hopes of meeting their goals, and give up on the diet as a result. 
Going low carb isn't just a diet, however –
it's a lifestyle
. It's a way to take control of your health without depriving yourself of your favourite foods, to lose weight without feeling unsatisfied, and to enjoy your meals without feeling guilty. The recipe section of The Low Carb Grocery offers a wide range of recipes for every meal, every taste, and every budget. These recipes show that you can create tantalizing meals that fill you up, satisfy your cravings, and give you the energy to get through your busy day – all without making you feel like something's missing from your meal.
Learn More About The Low Carb Lifestyle
| | |
| --- | --- |
| | |
| Low Carb DietsWhen first introduced to the low carb life; one might need a little guidance. The thought of carbohydrate laden foods, brings up breads, pastas, and cereals; but certain fruits, vegetables, and proteins can also contain large quantities of carbs. For this reason, many individuals new to the low carb life follow a specific diet or meal plan to help them get started. What diet you choose depends on your goals, your lifestyle, and your budget. We at The Low Carb Grocery have compiled information on some of the most popular low carb diets to help you make your decision and meet your goals. | Nutrition Supplements Read about what nutrition supplements may help you round out your diet. Recommendations for nutritional products will keep you feeling good and in optimum health. |
| | |
| Low Carb Books There are many fantastic resources for learning more about the benefits of low carb living, so we've rounded up some of our favourite books to get you started. | Successful Stories Read these inspiring real life success stories and get motivated to start your healthier life today! |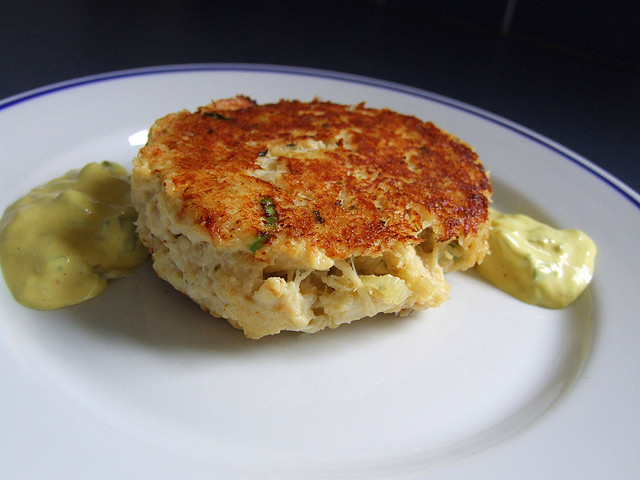 Fish Recipes
Fish and seafood are a great way for low carb dieters to get many of the nutrients they need, including essential Omega-3 fats, Vitamin D, and lean, healthy protein. Fish is also a great option for low carbers that want to cut down on their red meat consumption, or those who follow both a low carb and low calorie diet. Check out these delicious low carb fish and seafood recipes!
Low Carb Salmon Puff
Try this quick and easy salmon recipe for a delicious, filling dinner. With Bakesquick biscuits, you won't even notice the meal is low carb.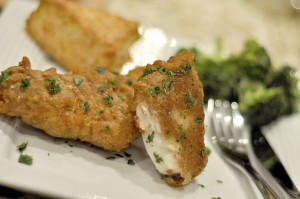 Fish & "Chips"
Splurge on this low carb meal the whole family will love. With low carb beer batter and oven roasted, parmesan encrusted zucchini "chips", enjoy this comfort food favourite.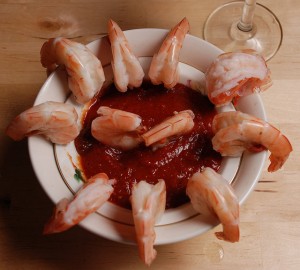 Shrimp Cocktail
Perfect for date night hors d'oeuvres, this spicy, sweet, and tangy sauce can be whipped up in less than ten minutes, and is sure to impress.
NB: Modified from http://www.simplyrecipes.com/recipes/shrimp_cocktail/ and http://www.kalynskitchen.com/2008/06/shrimp-cocktail-recipe-with-low-sugar.html.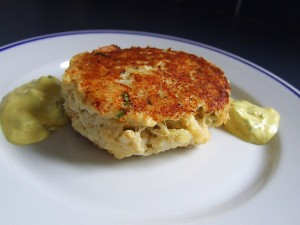 Low Carb Crab Cakes
These delightful appetizers are perfect for a dinner party of backyard BBQ. Serve them with a sauce of your choice and watch everyone come back for seconds.
NB: This is pretty much how I usually make crab cakes, subbing panko for the crackers, but I based it on http://www.chatelaine.com/recipe/seafood/classic-crab-cakes/ and http://deadspin.com/how-to-make-crab-cakes-that-actually-taste-like-crab-490509621.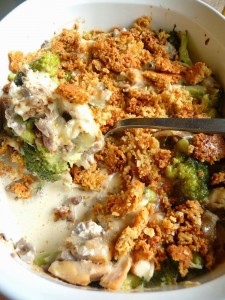 Chicken Recipes
High protein and low fat, chicken is a great center to any meal. Being high in zinc, calcium, niacin, magnesium, and selenium, chicken helps keep your heart healthy, improves immunity, and keeps your bones strong. And because it helps build muscle and increases energy, it's a delicious way to help you power through your workout. Try out these filling chicken dinners and see why you don't need carbs to love dinner time.
Broccoli Chicken Divan
This creamy, cheesy casserole uses low carb, gluten free flour to create a crunchy topping that will keep you sated. Chicken Bake
This yummy dinner is a great and easy way to use up a leftover rotisserie chicken, and can be made in less than 30 minutes. Great for when you have little time but lots of hunger.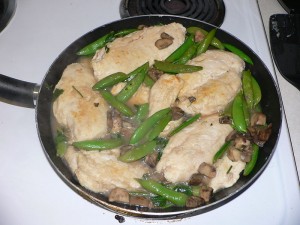 Chicken Marsala
This classic Italian recipe of sautéed chicken breast with mushroom and wine sauce is perfect for a dinner party, but easy enough to enjoy any night of the week.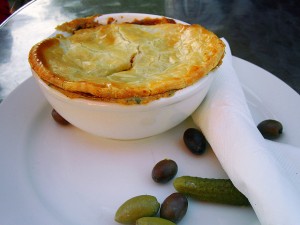 Zesty Italian Chicken Pie
Warming, filling and delicious, this chicken pie is the ultimate winter comfort food, and can easily be made with whatever leftovers you have on hand.
Beef Recipes
Once considered a food to be avoided, beef is now recognized as heart-healthy and beneficial in moderation. This is because almost half of the fat in beef is monounsaturated – similar to the fat in olive oil – and the remaining saturated fat actually helps lower your cholesterol. That's good news for low carbers, as beef is packed with iron, zinc, and vitamin B, and can be enjoyed in hundreds of different ways.
Beef Not Stroganoff
Classic beef stroganoff is given a low carb twist! This creamy, hearty dish has been a classic for decades, and with one taste you'll see why.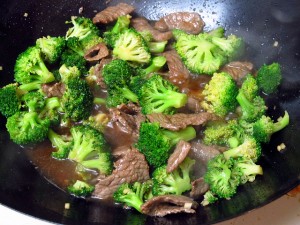 Chinese Beef and Broccoli
This easy recipe can be made in less than 45 minutes, and is so delicious, with one bite you won't miss take out night again!
NB: Adapted from http://www.examiner.com/article/low-carb-chinese-new-year-recipe-beef-and-broccoli
Roast Beef Salad with Crispy Onions
This easy lunch is the perfect way to use up last night's leftover roast beef, and with nuts, bacon, and a creamy blue cheese dressing, it will keep you full until dinner.
NB: No recipe here, I just make this a lot and realized it was practically low carb.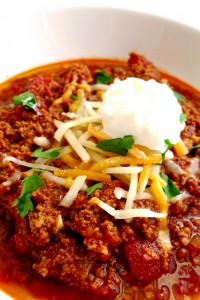 Low Carb Chili con Carne
Rich, warming and totally satisfying, this is the ultimate winter dinner, and a great option for a casual dinner with friends. Break out the low carb beer and enjoy!
NB: Mostly adapted from http://www.bbcgoodfood.com/recipes/3228/chilli-con-carne and here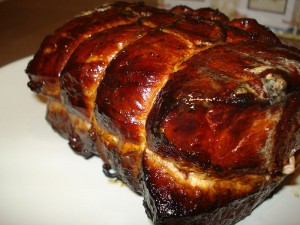 Pork Recipes
Despite its high fat reputation – likely inherited from pork's fattier cousins bacon and ham – lean pork is actually lower in fat than chicken. It's also high in riboflavin, potassium, zinc, and Vitamin B, making it a great alternative for those counting calories as well as carbs. Pairing well with both sweet and savoury dressings and glazes, you're sure to find meal ideas to suit your taste. Check out these satisfying dinner ideas.
Peach Glazed Pork Roast
This classic recipe is perfect for company or a traditional Sunday roast. Pair with lightly steamed green beans, roasted fennel, or creamy spinach for a can't miss dinner. Spicy Sausage and Cheddar Stuffing
Perfect as a Thanksgiving side dish, this savoury dish is delicious enough to be eaten year round. Cheesy, meaty, with just the right amount of spice, this side is sure to be a hit.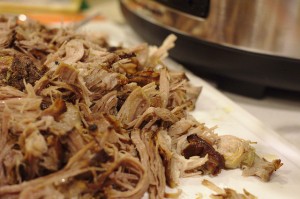 Pulled Pork
There's nothing better than arriving home to the smell of slow cooked pulled pork. This Southern favorite is even better as leftovers, so make a double batch!
NB: Adapted from http://www.kalynskitchen.com/2009/10/slow-cooker-recipe-for-pulled-pork-with.html and http://www.skinnytaste.com/2012/04/slow-cooker-pulled-pork.html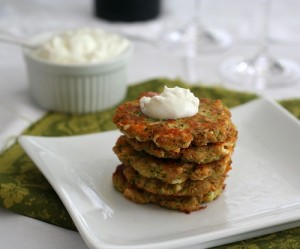 Vegetarian Recipes
Vegetarians may find it difficult when first shifting to a low carb diet. However, with a little bit of planning, you can easily meet all of your nutritional needs without feeling hungry or depleted of energy. A diet featuring protein-rich vegetables like leafy greens, lower carb beans, and mushrooms, meat substitutes such as tempeh, seitan, and tofu, and nuts and seeds can give you the nutrients you need without ever getting bored.
Zucchini and Feta Fritters
Flax seed and coconut flour bind these savory fritters and boost the protein. Perfect for a weekday lunch or midday snack.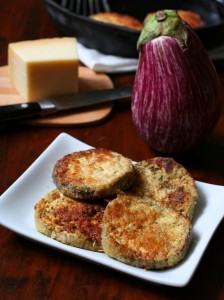 Garlic Parmesan Fried Eggplant
This garlicky twist on Eggplant Parmigiana uses almond flour, garlic, and parmesan to create a crispy fried side that is sure to please. Dottie's Cream of Mushroom Soup
This family favourite is a perfect low key lunch, but can also be used in a host of other recipes, like casseroles, chicken and beef dinners, and low carb pasta salads.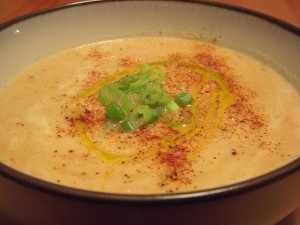 Cauliflower Vichyssoise
This classic French soup is given a low carb twist by substituting cauliflower for potato, without sacrificing flavour. Can be served hot or cold.
NB: Adapted from http://www.food.com/recipe/anthony-bourdains-les-halles-vichyssoise-136057 and http://www.theglobeandmail.com/life/food-and-wine/recipes/cauliflower-vichyssoise/article649494/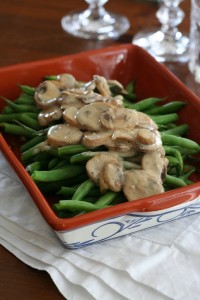 Side Dishes
For meals centered around a meat dish or a protein-rich meatless alternative, these quick and easy sides are a delicious way to make a meal feel complete. Perfect for jazzing up a regular family dinner or a special occasion. Pair these sides with steak, roast pork, grilled chicken or steamed fish for a dinner that will have you saying, "Who needs carbs?"
Green Beans with Creamy Mushroom Sauce
A fresh take on an old classic, this delightful casserole is the perfect addition to any meal or get together. Crisp beans and creamy mushrooms pair so well, you won't notice it's healthy! Browned Butter Squash
This side is vegetarian, low carb, and gluten free – although you're guests wouldn't guess it. A delightful mix of sweet and savory make this dish a sure bet.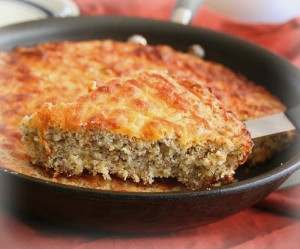 Cheesy Skillet Bread
This quick and easy skillet bread is a great side for casseroles, soups and stews. Finely chop a small jalapeno for a spicy alternative. Dumplings
These light and fluffy dumplings are a delicious addition to soups and stews. Add them to a simmering pot of chicken and sausage stew or as a side to a roast and gravy.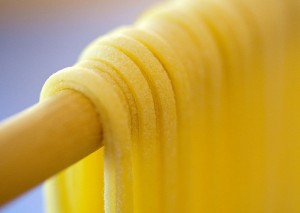 Pasta Recipes
Gone are the days when living low carb meant foregoing your favourite pasta dinner. There are now a host of low carb pastas and noodles, including Carba-Nada, Miracle Noodle, Fiber Gourmet, and Dixie Diner  – perfect with a Walden Farms Pasta Sauce. Or if you're more adventurous, try making your own fresh pasta, and pair with a homemade sauce with ground beef or grilled chicken.
Homemade Low Carb Pasta
This deceptively simple pasta will taste like it's fresh from the Italian delicatessen. Toss with a fresh sauce and serve with grilled chicken or meatballs.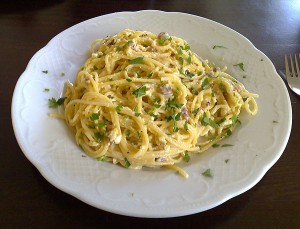 Creamy Bacon Carbonara
Creamy, salty, and deceptively simple, this Italian pasta dish is delicious, satisfying, and a sure hit for kids and adults alike.
NB: Mostly http://www.bbcgoodfood.com/recipes/1052/ultimate-spaghetti-carbonara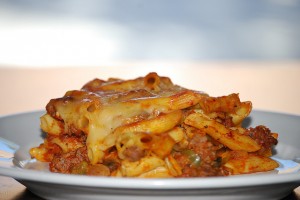 Cheesy Pasta Bake
This crowd-pleasing dish is so quick and easy, your last-minute dinner guests will never know you only had 30 minutes notice.
NB: My recipe.